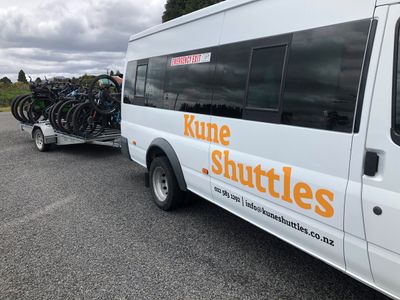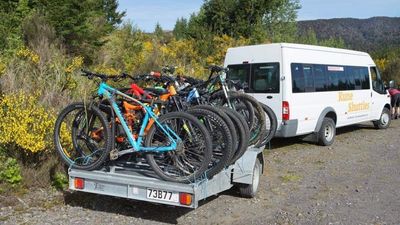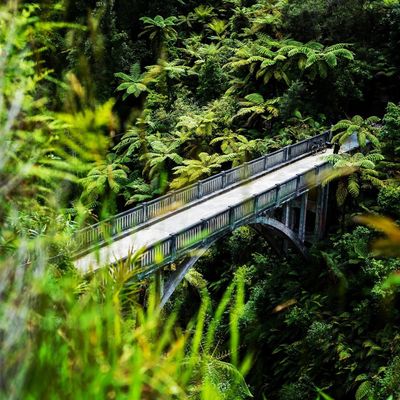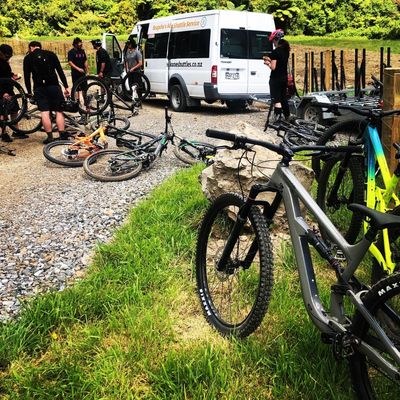 Kune Shuttles
Ohakune
Let Max and the team transport you and your bike to your choice of start line on your Mountains to Sea adventure.
Fully equipped bike trailers and comfy shuttle vans to make your journey a pleasure. Max will prepare you with a full briefing with maps and insights and tips to make the most of your journey. With over twelve years in the area, Max can answer all your local questions including where to get the best coffee.
Our new site in Ohakune on the corner of Goldfinch and Ayr St has bikes, and all the gear you need for your Ruapehu adventure.
If you're riding the Mangapurua (Bridge to Nowhere) we also supply tracking PLB's for your safety and peace of mind.
Let us help you on your journey - Ohakune Old Coach Road, Mangapurua and further afield - we'll help you get there.
Website : Kune Shuttles
Phone : 0225831292
Email : info@kuneshuttles.co.nz
SKU: 10005