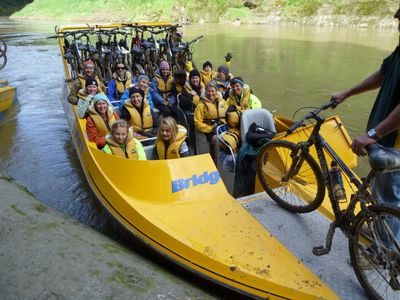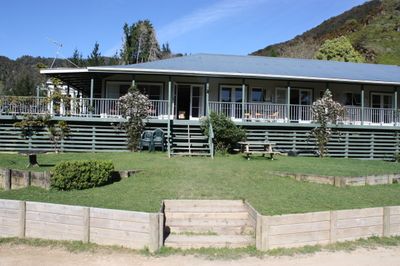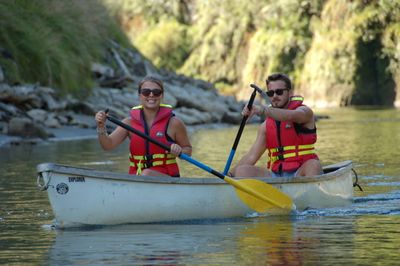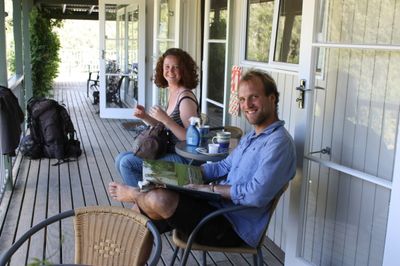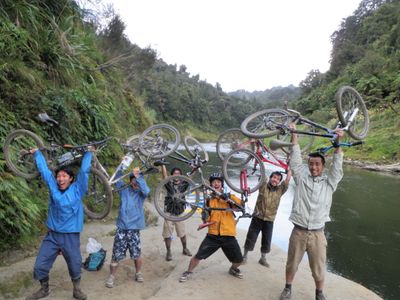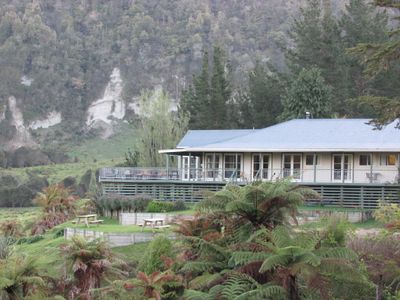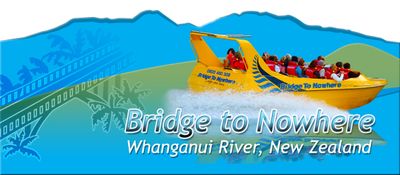 Bridge to Nowhere Lodge and Jetboats
Whanganui River
Celebrating our unique location midway down the river - our lodge and camping facilities are a real treat in the midst of a very special place.
Our distinctive yellow jetboats will collect you and your bikes from Mangapurua Landing and whisk you down to the Lodge.
Immerse yourself in the sounds and silence of the wilderness. Share and celebrate your achievements together over a hearty homecooked meal. Relax in blissful sleep.
Combine a biking, tramping (hiking) or canoeing trip in Whanganui National Park with a stay at this unique lodge perched high above the Whanganui River, and accessible only by jetboat.
As well as fully-catered options in the lodge there are cabins and camping options, too.
The lodge can also organise local jet-boating, canoeing, mountain biking and walking adventures in the area, including different options for visiting the iconic Bridge to Nowhere.
Website : Bridge to Nowhere Lodge
Phone: 06 385 4622 or 0800 480 308
Email: info@bridgetonowhere.co.nz
SKU: 10009