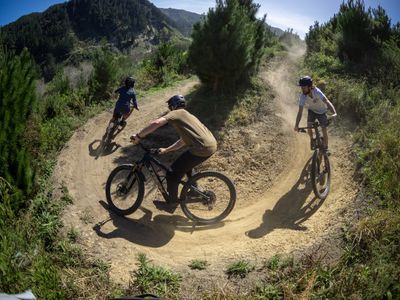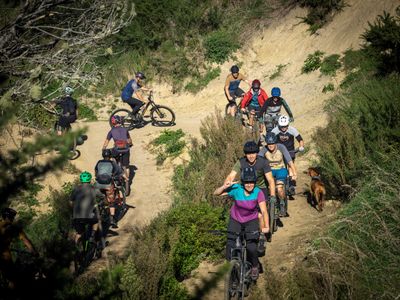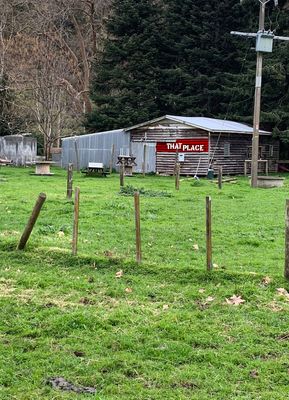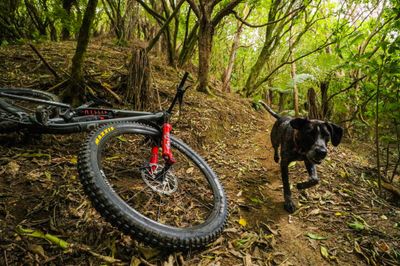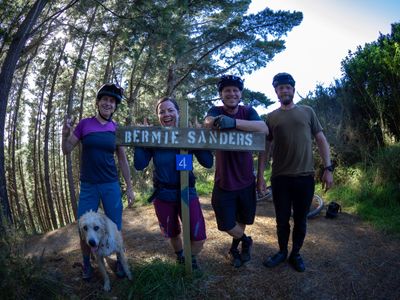 That Place - Mountain Bike Park
Whanganui
Do something different! Work on your skills, ride some gnarly trails or just relax!
That Place is situated just outside Whanganui in the Kaiwhaiki valley. Purpose-built tracks ranging from novice to advanced, set in the hills just across the river from the Whanganui River Road. Tom Oskam is an experienced trail builder and with the support of his family has developed this amazing place for everyone to enjoy.
Come and camp, take time out walking and exploring, book some skills training or just get out and ride!
Bookings may be required.
P: 06 2813544
SKU: 10000-6